The Skull Heart
Comments

0
92pages on
this wiki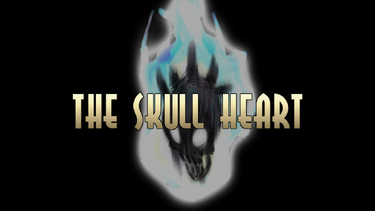 The Skull Heart
is an artifact that plays a major part in the Skullgirls story. Every seven years, it grants a wish to a woman. If the woman is pure she will get her wish with no trouble. If she is impure, her wish will be twisted and she will become a
Skullgirl
.
Queen Nancy wished for the three nations to stop fighting. The Skull Heart made her wish come true but it transformed her into a Skullgirl that almost destroyed the world. The nations stopped their war but she lost her life.
The Anti-Skullgirls Lab's latest creation, Peacock, is designed to destroy it.
Filia wished for Painwheel to have a normal life again. The Skull Heart grants that wish, but slowly transforms her into a Skullgirl, because Filia believes she wronged her in the past.
Parasoul wished that her little sister Umbrella would never become the Skullgirl. The wish is granted, but it warned her that Parasoul would become one in time. Double tells Parasoul earlier in her story that the Skull Heart does not care about age, as she and Marie try to turn Umbrella into a Skullgirl. Though, it is never explained as to why Umbrella was going to be a Skullgirl because she never wished.
Ms. Fortune decides not to wish for the Fishbone Gang to come back to life, as she realizes it is only here to tempt people into doing the wrong thing so she destroys it. The Skull Heart says that this is a temporary setback and that this world is cursed to have Skullgirls until it exists no more.
Painwheel destroys the Skull Heart because she refuses to be controlled by it.
Peacock knows Marie is fighting the Skull Heart deep inside herself. After she defeats Marie, she uses her Argus Agony to destroy it. The Skull Heart asks her if she thinks this is really over.
Valentine wants to atone for what she did to Painwheel, so she wishes to become a Skullgirl so Painwheel could get her revenge. She also wants to get a better look at the ones responsible for the Skull Heart's existence, with her her research will aid the labs to destroy them once and for all.
Double confirms that Marie's heart was too strong for the Skull Heart to take over and that her masters were tired of waiting for their will to be carried out and she had to be destroyed.
Putting Parasoul, Peacock, Ms. Fortune, Valentine and Double's stories together, it greatly suggests that the Skull Heart and The Trinity are evil and that they want to destroy the world for unknown reasons.
Over the course of the story there has been multiple endings with the Skull Heart. In the story the Skull Heart is either used for a wish or destroyed.
Fila's story: Used to wish a normal life for Painwheel.
Cerebella's story: Unknown
Parasoul's story: Forcibly used to avoid Umbrella getting a hold of it.
Ms. Fortune's story: Destroyed
Painwheel's story: Destroyed
Valentine's story: Used as redemption for all the wronging's done to Painwheel.
Peacock's story: Destroyed
Double's story: Unfazed
The true outcome of the Skull Heart is currently unknown, the previous stories are all "what if" scenario's and aren't canon.
There is a canonical true ending, as yet unrevealed, but the endings in the game's initial Story Mode are all cases of "What If?" for each individual character's triumph over all the others so the true outcome of the Skull Heart and the Skullgirl is currently unknown.
Double's Story Mode path ends with two girls playing the game and mentioning the existence of "other routes." According to the devs, it's essentially a fancy and long-winded way of saying that none of the various plotlines are canon, but that there will be a single unifying storyline sometime in the future.
It was said that a male character would be added to Skullgirls however it is unknown if he will have any connection with the Skull Heart or if the Skull Heart will even grant his wish if he is in pursuit of it.
The description of the Skull Heart reads: "If the woman is pure she will get her wish with no trouble. If she is impure, her wish will be twisted and she will become a Skullgirl." However in the case of the main cast who have made a wish upon the Skull Heart, mainly in Filia and Parasoul's case, it has corrupted and slowly transformed them despite their wishes having good and pure intentions. Filia has gotten her wish of having Painwheel live a normal life, however she still has shown symptoms of turning into the next Skullgirl, including a paler skin color, change in her hair color and the symbol of a skull in her eye. Parasoul was forced to wish that her sister, Umbrella, would never have to fall under the corruption of being a Skullgirl. The Skull Heart grants Parasoul's wish but says that she will become the next Skullgirl. Unlike Filia Parasoul has not shown any symptoms of turning into the next Skullgirl although it is unknown when exactly her transformation will begin.
The gender of the Skull Heart is unknown, assuming it has a gender in the first place.