Feng
Gallery
Information
Gender:
Female
Age:
17
Likes:
Cerebella
Dislikes:
Being teased by Cerebella
Voice Actor:
Kira Buckland
Feng
(JP: フェン) is a
Dragon Empire
migrant showcasing her acrobatic skills at the
Cirque des Cartes
. The pair of birds perched on her head are an enigma, summoned by a lucky mistake in geomancy. As much as her family in Canopolis depends on her income, she worries what she and her friend
Cerebella
will be asked to do in the long run.
Playstyle Speculation
Edit
As a graceful acrobat, Feng is able to use her ghostly bird friends to assist her in various ways. She can place them on the stage as focal points that can bend her jumps and aerial attack trajectories or open other high-flying movement options. Keeping them close would enhance her specials and supers, instead.
Gameplay Inspiration
Edit
Okina (Last Blade series)
Homing cancels (Arcana Heart series)
Feng was the thirteenth possible DLC character to be revealed in the Indiegogo campaign, at $260,000.
As with the rest of Cirque du Cartes's performers, Feng's design is based on a playing card motif. Her symbol is the "Ace".
She is Cerebella's roommate. 
Alex Ahad mentioned that the ghost birds on her head were summoned to her due to the fact that she had such a bad sense of Feng Shui that the very arrangement of her furniture's causes such bad chi flow that it attracts numerous ghosts into her house.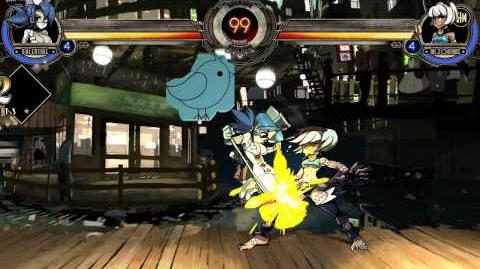 Ad blocker interference detected!
Wikia is a free-to-use site that makes money from advertising. We have a modified experience for viewers using ad blockers

Wikia is not accessible if you've made further modifications. Remove the custom ad blocker rule(s) and the page will load as expected.