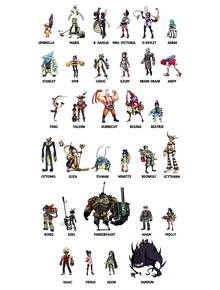 This page lists characters that have been considered at some point to be potential DLC (Downloadable Content). None of these characters have yet been confirmed for any release, just being potential ideas to use in the future.
Characters who have been since confirmed for official DLC are listed in the Upcoming DLC page.
Subcategories
This category has only the following subcategory.
Pages in category "DLC"
The following 29 pages are in this category, out of 29 total.