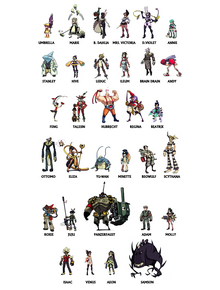 This page lists characters that have been considered at some point to be potential DLC (Downloadable Content). None of these characters have yet been confirmed for any release, just being potential ideas to use in the future.
Characters who have been since confirmed for official DLC are listed in the Upcoming DLC page.
Ad blocker interference detected!
Wikia is a free-to-use site that makes money from advertising. We have a modified experience for viewers using ad blockers

Wikia is not accessible if you've made further modifications. Remove the custom ad blocker rule(s) and the page will load as expected.